Bay Windows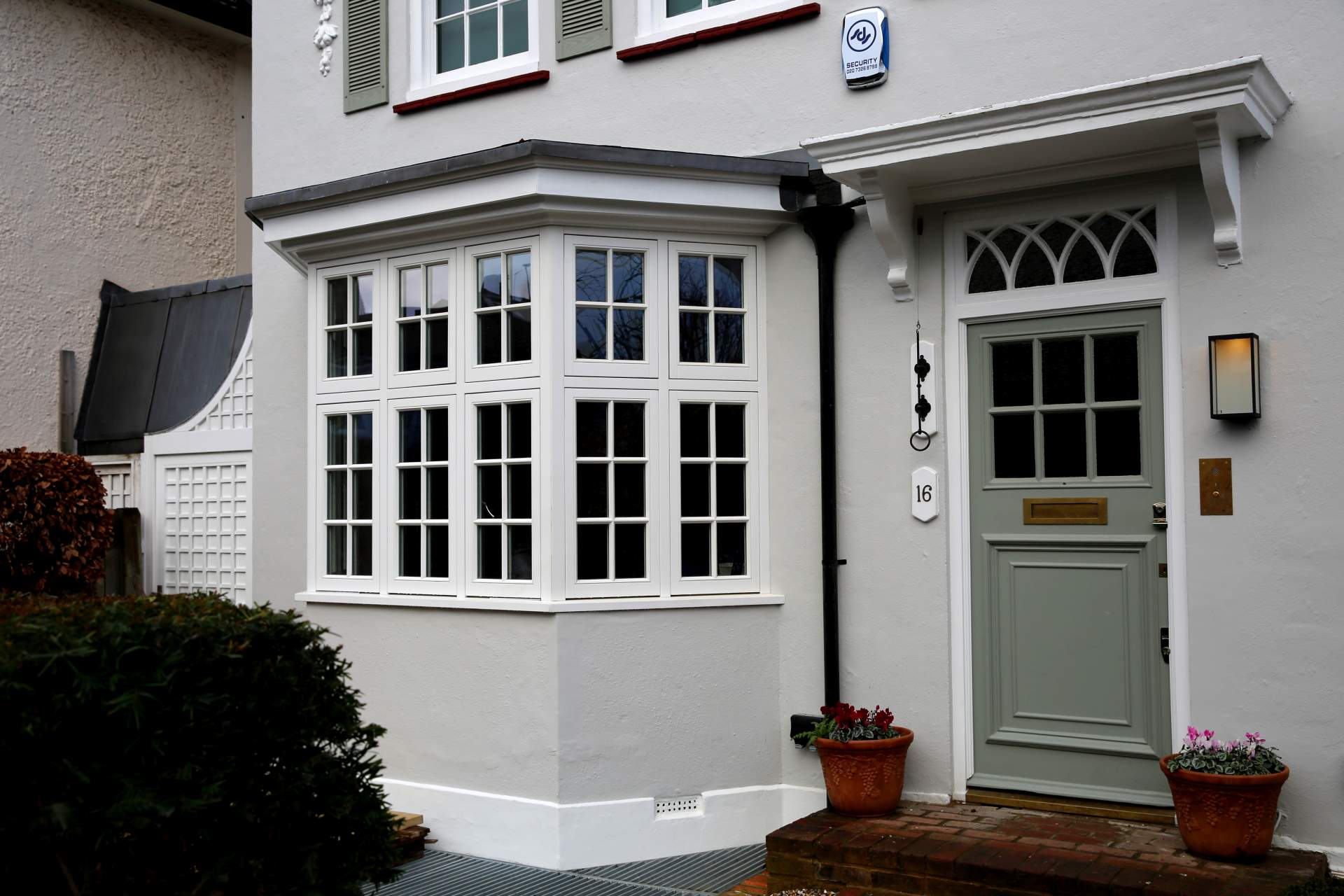 Windows are an integral part of any home. Regardless of the place's stylistic flavour, its size, or its purpose, no building can properly function without an adequate set of windows. They're a convenient way of reducing your electricity bills, thanks to the fact that they provide your home with more natural light, so you don't need to use artificial lighting to quite the same degree. More daylight has also been proven to have a very positive on people's physical and mental well-being. And windows are the best way to supply your home with daylight while still protecting it from outside conditions such as the cold, rain, etc. With Global Doors & Windows, you can get all that with the best quality windows for your home.
Bay windows are some of the most distinctly Victorian features you could ever implement into your home. Consisting of a number of sashes, these windows provide the home with a large amount of light. Perfect as a centrepiece for your room, these windows often come equipped with an additional seating area so that you can enjoy a good book or cup of cocoa while reclining in the morning sunlight. While the bay window itself is a product of Victorian times, it can nonetheless fit into any style of home, no matter how classic or modern. With Global Doors & Windows, you can count on one of the best selections of bay windows in London.
At Global Doors & Windows, we place the greatest emphasis on the quality of our product. We make a great effort to make sure that each one of our bay windows is made with the most careful attention to detail. Our team of devoted and experienced craftsmen know everything they need to know in order to make a sturdy window that will last for years. All of our materials, regardless whether you decide on wood, PVC, or aluminium, are provided to us by our trusted sources who have supplied us with top-tier materials for a long time.
It's not just the frame of our bay windows that makes them stand out – it's also the glass panes. Not only are they made using the latest technology in order to provide you with the most sturdy glass on the market, but you also have a lot of options to choose from. Aside from picking between single or double-glazing, you can also opt for a sound-proof pane, laminated glass, sandblasted glass, satin glass, tempered glass, and more. All this thanks to our glass provided who are world-class pioneers in their field.
Choose from a variety of frame colours, provided to you by excellent paint producers TEKNOS and REMMERS. Thanks to our comprehensive, 4-stage paint application process, we can guarantee that the colour of your window will be resistant to scraping and can last you for many years to come. By priming the material before applying the paint undercoat, and then adding two layers of paint, we guarantee colours that are vivid and long-lasting.
With our bespoke windows services, your imagination is the only limit. If you provide us with the blueprint or design, we can make your window have any design that you want, so that it can perfectly compliment the vision you have for your home.