Bi-Fold Doors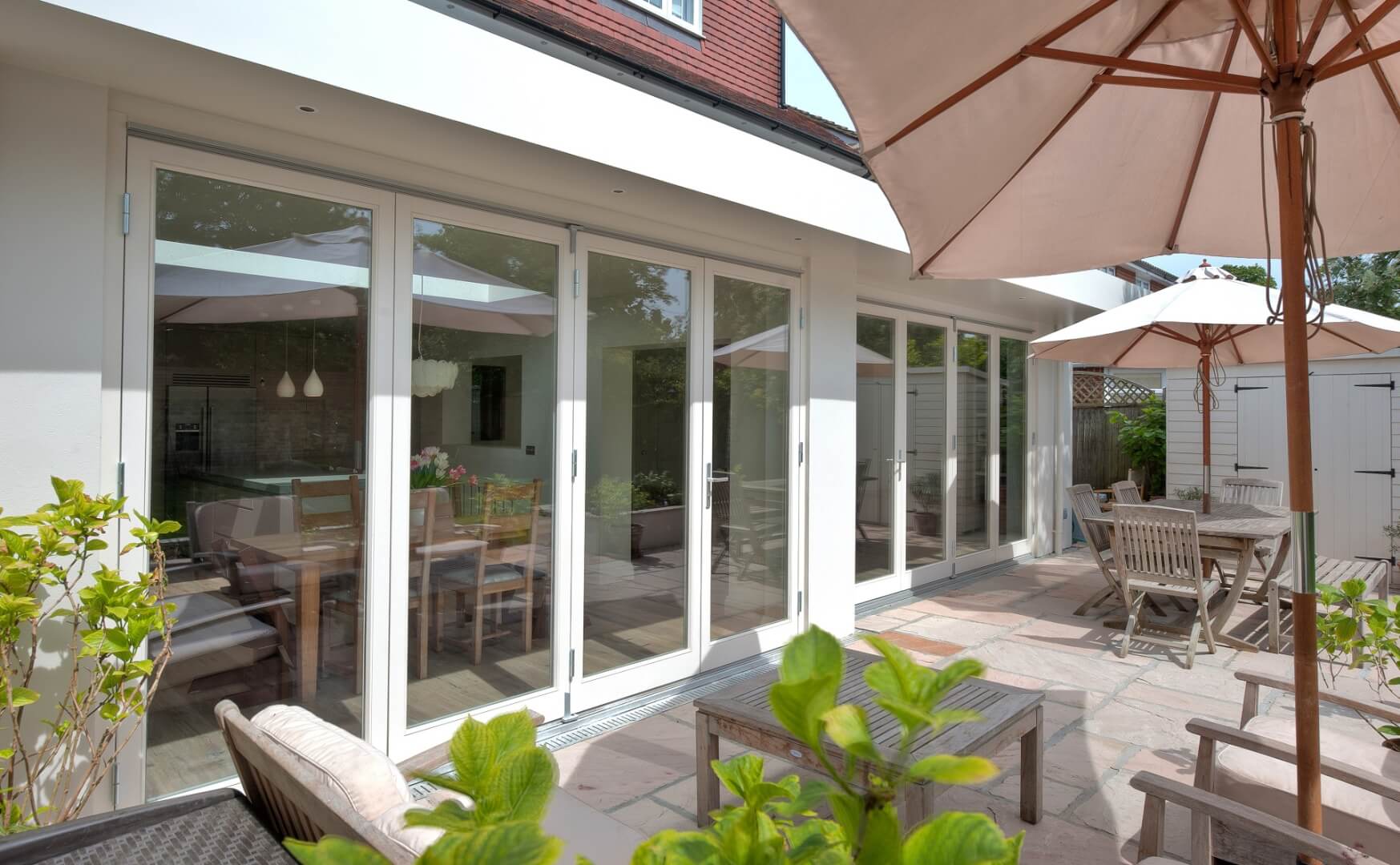 Choosing the right door for your interiors and exteriors is one of the most important decisions you can make when it comes to your home's decor. Depending on a number of factors, some doors may work better than others, and not every style goes well with every home. But if you are looking for door that will not only look stylish but also help get more light into your home, on top of being very practical when it comes to space-saving, bi-fold doors may be just what you're looking for.
Also known as bi-folding doors, folding sliding doors, glass sliding doors, and sliding room dividers, bifold doors are a type of door that slides open through folding in its panels. Because of this, while the door is open, its panels are stacked up against a wall in a neat, tight formation, allowing you to maximise the amount of space you can use when you are not dividing your rooms with the panels. This makes it the perfect solution for small homes where every bit of space counts.
While bi-fold doors are a perfect solution for dividing rooms, they are actually a very popular choice for back doors or any other doors that connect to an outdoor area. As the doors consist of a number of panels that are often mostly glass, they are a perfect solution for a door connecting your living room to a garden or a conservatory. This solution is an especially good choice for homes that have little access to daylight without them, as not only do they allow more sunlight to come in even when they are closed, they are easy to open up completely and eliminate the barrier between the indoors and outdoors in the warmer months. Many bi-fold doors also feature a traffic door – a standard door at one end of the panels that allows for continued use of the door throughout the winter months without having to resort to pushing all the panels back.
Aside from their practicality, our bi-fold doors offer plenty of aesthetic benefits that have already captivated countless clients. Thanks to the size of the glass panels, the view you can have in your living room with these doors installed as a "window" into your garden can provide you with a breathtaking view that no other type of door can offer. If you decide to go with aluminium as the material for your bi-fold door, the size of the glass panels can be even greater which, combined with the very slim aluminium frame, will provide you with the best view you could ever imagine.
The benefits of bi-fold doors are numerous, so it's no surprise that they have captivated clients both domestic and commercial. If you're a fan of greater open spaces, functionality, style, and eco-friendly solutions, bi-fold doors may be just what your need. And Global Doors & Windows is the best place where you can get yours. With some of the best specialists on the market, cutting-edge equipment, and outstanding quality materials imported from trusted sources, we guarantee that with our help, your house will receive luxury bi-fold windows that will last you for years to come.