Casement Windows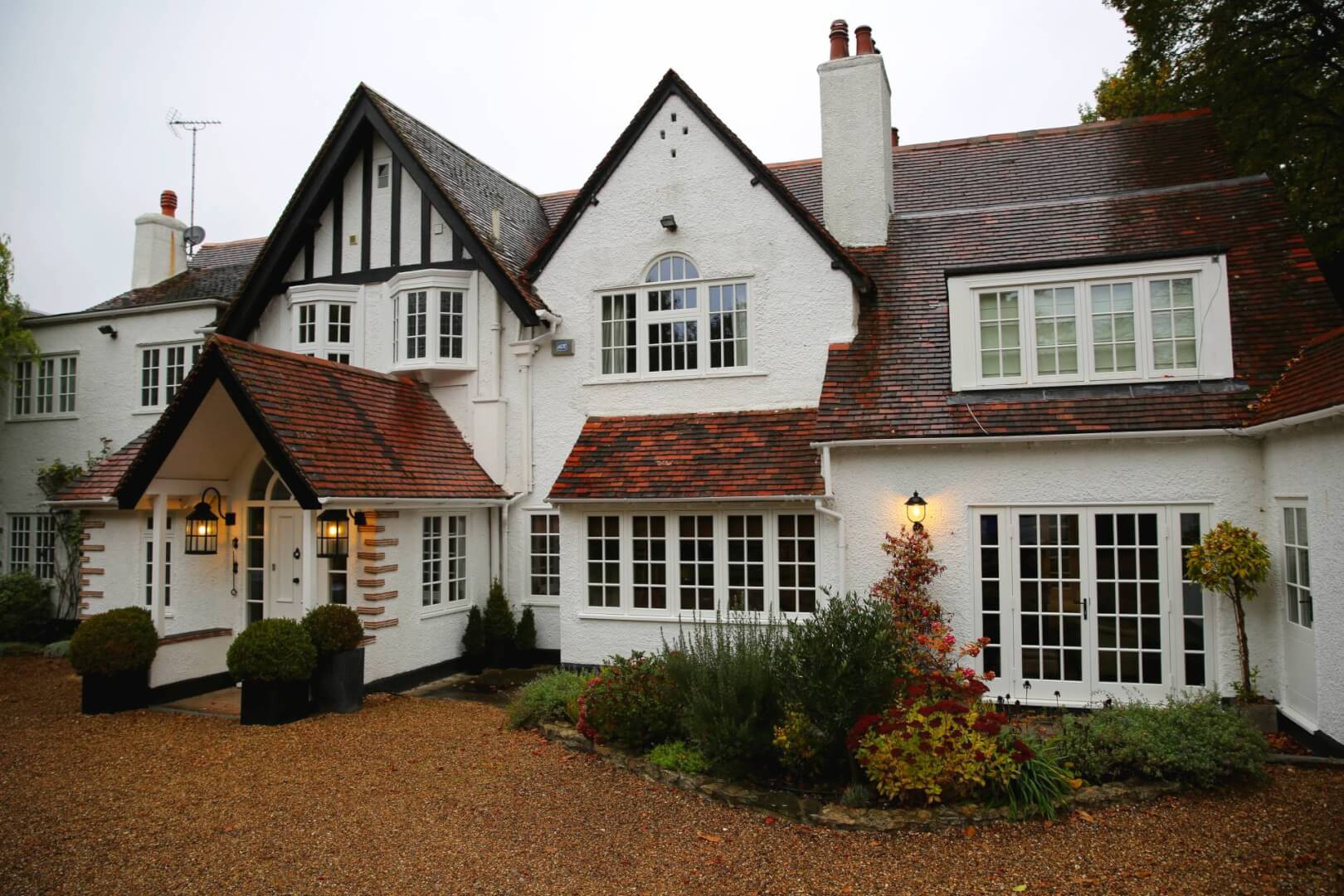 A home without windows is hard to imagine. It doesn't matter whether you live in a modern flat or Victorian house, every interior requires a windows. They are one of the easiest ways to cut electricity bills as they provide you with access to daylight, but a steady ray of natural sunlight into the home has been scientifically proven to have a positive influence on the physical and mental well-being of humans. Thanks to windows, you can fill your home with daylight while still protecting yourself from the cold, rain, and other weather conditions. With Global Doors & Windows, this is truer than ever, as we can help you obtain the best quality windows for your home.
Casement windows may not be as popular as sash windows nowadays, but they're still some of the oldest windows available in the UK, and they still carry an unmistakable British flavour. Unlike sash windows, casement windows open horizontally to either side using a hinge instead of a set of vertically opened sashes. Perfect for traditional country homes and turn-of-the-century flats, this style is a timeless classic that can help make your home feel cosy. As one of the leading casement window manufacturers in the country, Global Doors & Windows can provide you with one of the best selections of casement windows available.
Global Doors & Windows is famous for the incredible quality of its products. In order to make sure everything is always of premium quality, we employ a team of devoted craftsmen to individually manufacture every product. Other than that, we also make sure our materials come from a reliable source. Our wood, aluminium, and PVC all comes from expert providers that have supplied us with their product for many years. If you're looking for the ideal hardwood or softwood casement window, then, you have come to the right place.
The frame of our casement windows is just part of what makes them so solid. Global Doors & Windows always makes sure that the glass pane of their casement windows is as solid as the rest. Depending on your needs, we offer a number of option, such as single and double-glazed windows, or more advanced options such as sound-proofing, laminated glass, and so on. Our glass-provider is one of the UK's and the world's greatest pioneers in the field.
Regardless of the material you choose, our casement windows can come in a multitude of colours, so you can choose one that fits your home perfectly. The colour is guaranteed to stay in place for a long time, all owing to our complex, 4-stage process of paint application. The first step involves the priming of the material, so that the paint udercoat that comes afterwards can stick more easily. After that, we apply two layers of paint. This process, combined with the excellent quality of paint provided to us by TEKNOS and REMMERS, guarantees a long-lasting, eye-catching colour for years to come.
We offer bespoke windows services, which means we are incredibly open to the idea of custom-making products. Simply provide us with any blueprint or design that you want your window to look like, and we'll recreate that vision faithfully to help you create the home of your dreams.